My buddy has been looking for a TS recently, so while browsing Kijiji trying to find him one, I spotted something I liked the look of in the form of a tablesaw/jointer combo for a very reasonable price. I went to look at it and the guy said it was in the way and needed it gone asap, so I quickly went home and returned with tools so I could strip it and get it in my car.
In my haste I forgot to take some photos of it assembled, but it looks the similar as the one in the first photo below, apart from the jointer being a Beaver.
Everything looks to be there and in good order apart from the TS blade guard which is missing - it even comes with the molding cutter head. The saw is 10" and badged as a Delta serial no. 78-8507. The jointer is 61/2 x 42" and badged as a Beaver 4800. The original fence, mitre guage and dust chute are also present and in good condition, as is the mounting table, but the original dual motor has be changed for 2 singles.
I'll re-assemble it and take some photos before I start the resto on it, but for now you can have a couple of it stripped into car sized peices.
Has anyone seen one of these before, and are they worth much?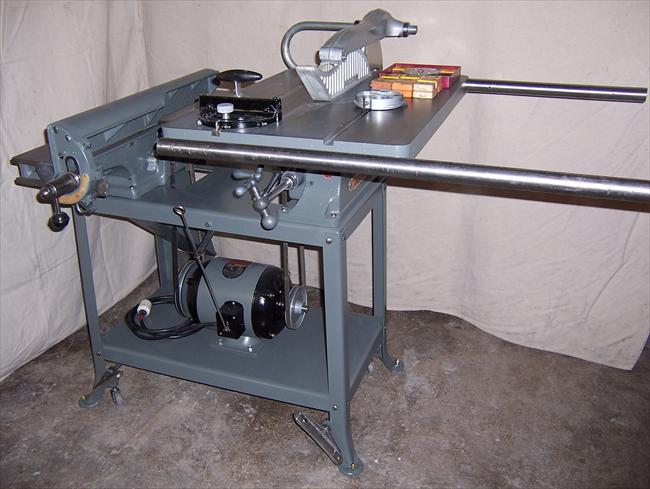 _MG_4648.jpg
_MG_4644.jpg
_MG_4649.jpg