By pure luck I found a huge birch root burl last fall. These are the first turnings from it that I've completed:
Natrual edged bowl, 7" diameter, 5/16 wall thickness.
Natural edged goblet with dyed pedestal, 4' diameter. It has absolutely no practical use so should be able to command a high price.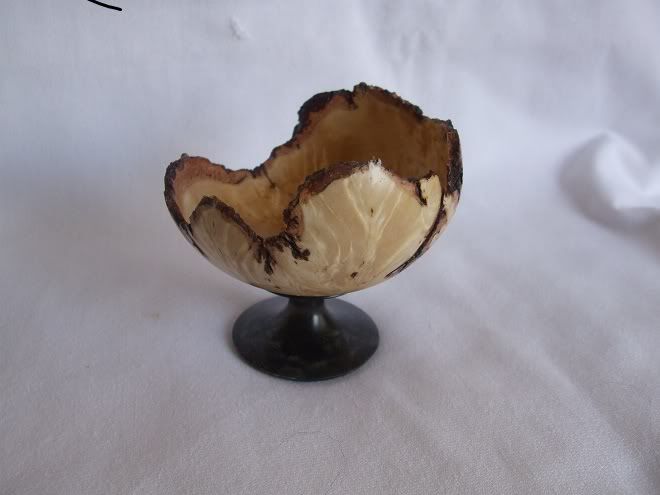 Natural edged lidded goblet with ebony pedestal and finial, topped with a diamond. This is one of my entries into our woodturners guild "1 board foot" competition. (Make anthing you want out of 1 bd. ft. or 144 cubic inches.)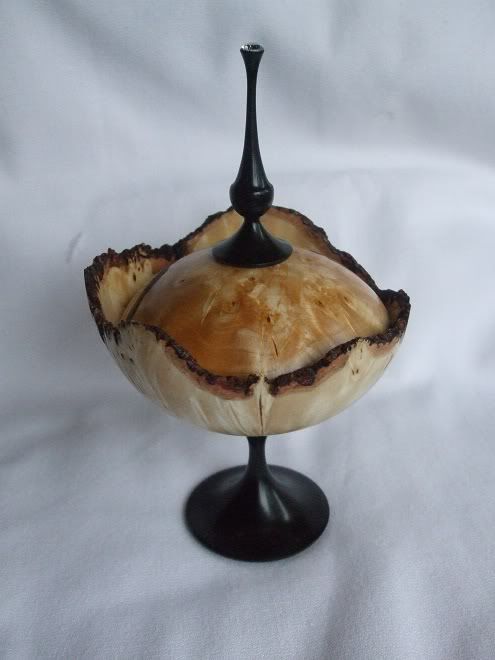 OK, it isn't really a diamond, just cubic zirconium, but it looks the same.