For those interested in Pattern vices the Oliver Vice is a licensed Knock of a Wadkin. Wadkin supplied some of the machines to fill out there pattern makers line for the 1920 to about the 50s
cuts from a 1936 Wadkin catolog. Note the price of the vices.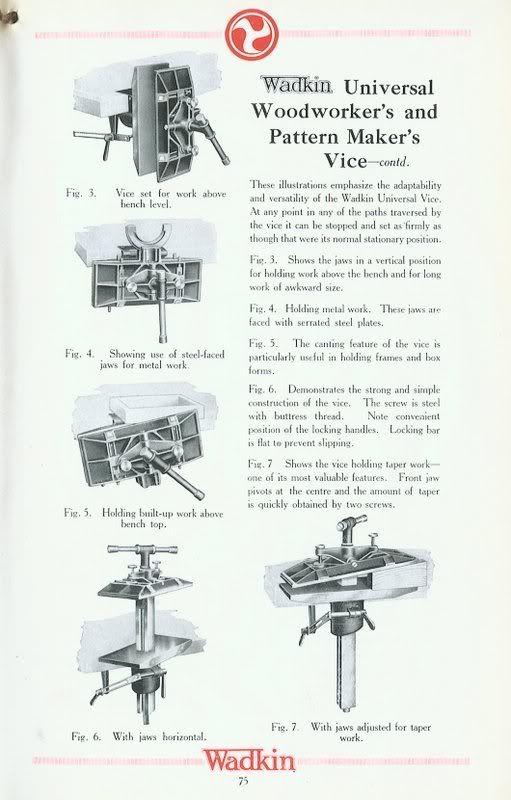 you can see where Record got there's too.
So if you don't want a "KNOCK OFF" get a Wadkin
jack
English machines