A little back ground - I am a 41 yr old woodworker. It has been my passion for many years - full time since I graduated Conestoga College's 3 yr woodworking program in 1995. I started working full time at the age of 24 in my father's shop, which I eventually took over. I recently (in 2010) sold it, and moved to a new town, and started a brand new shop. Having learned what worked and what didnt, I set up the new shop the best way I felt I could, for the work I do (a mix of custom wood furniture, cabinets/casework and custom mill work).
I purchased an old, empty, 6000 sq ft metal building, and built a wooden structure approx. 3200 sq feet within it that is insulated & heated, and is the working side of the shop. The remainder I use for material & general storage.
I spent about 6 months selecting my machinery, dust collection, spray equipment, all hand tools, etc. Since I sold my other shop turn key and left pretty much everything - I was indeed starting fresh.
Since woodworking is pretty rare up here in the North (very few shops exist) I dont often get to share ideas and talk about work. I just found this site recently. I know this is not a "hobby" type shop, but I know others here are also doing woodworking as a career.
For me, woodworking is what I eat, breathe and sleep!
So, here are some pics...
Outside..
From the main entrance looking into the shop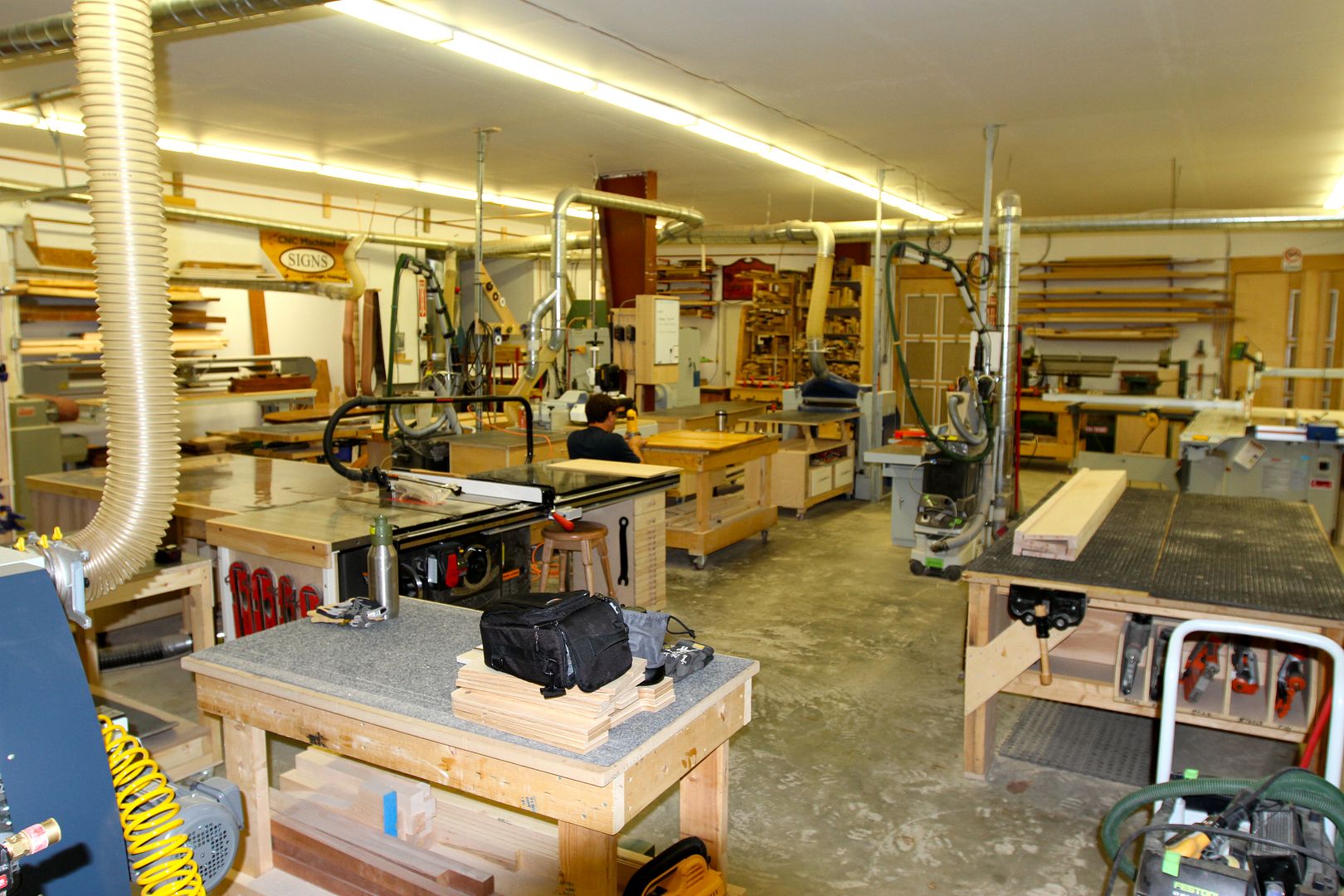 turned around looking at the entrance..